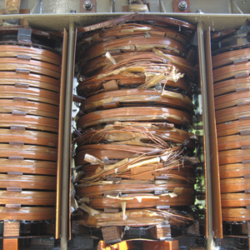 1500 KVA BEFORE REWINDING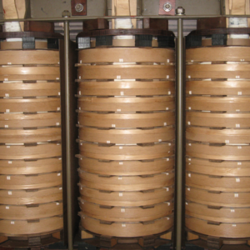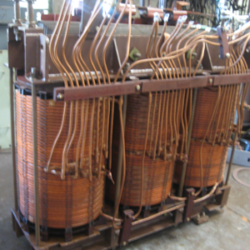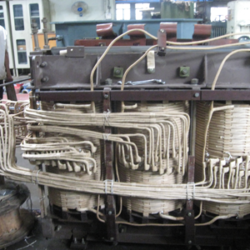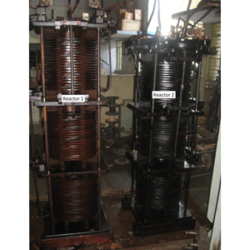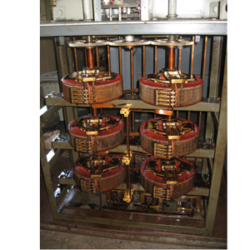 Our clients can avail from us high quality and reliable Transformer Rewinding Services at industry leading prices. Our services in standard and customized specifications for meeting various industrial needs of the clients.
Our engineering teams offers a full range of rewinding service for your transformers, which could be performed on almost every kind of transformers in production today. Rewinding could be a little expensive, however if the voltage or VA ratings are unknown or the transformer is need to be a critical size then rewind might be the only option. Also rewinds can be used for the following purposes too:
Replace damaged or aged windings

Achieve increase rating

Reduce losses

Improve impulse withstand rating and insulation system

Alter voltage ratios and taps.
We also offer Rewinding & Servicing of Series Reactor , Dimmerstat, High frequency water cooled choke, High Frequency water cooled spot welding transformer etc.